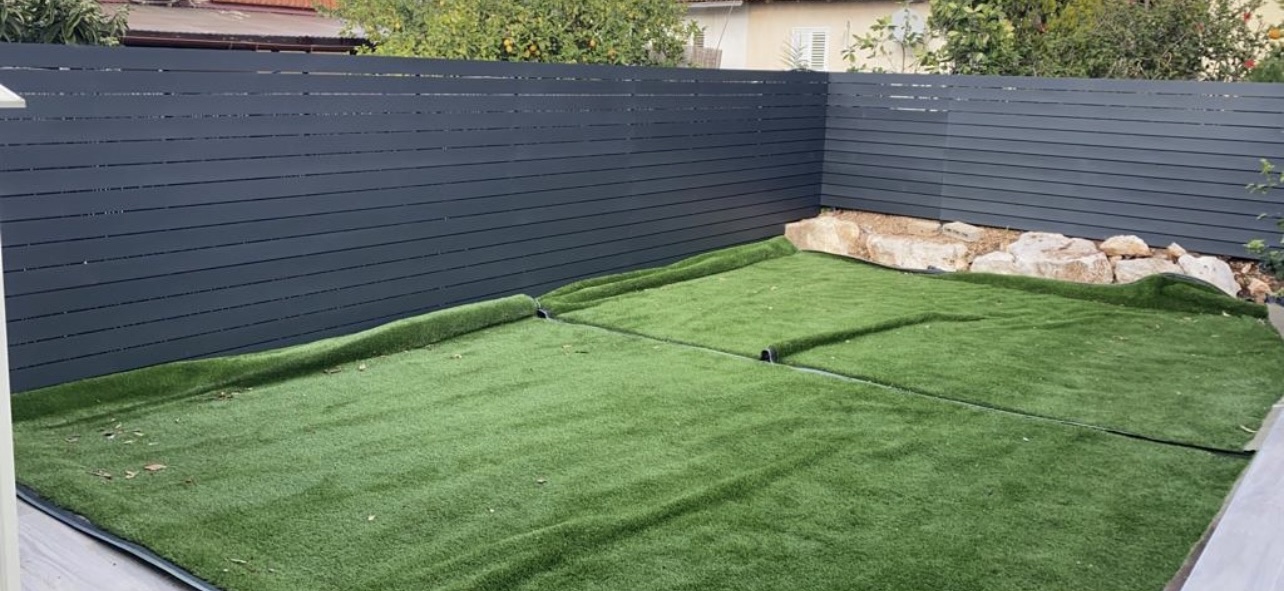 Transform Your Backyard Oasis: Enhance Your Outdoor Space Using Aluminum Cladding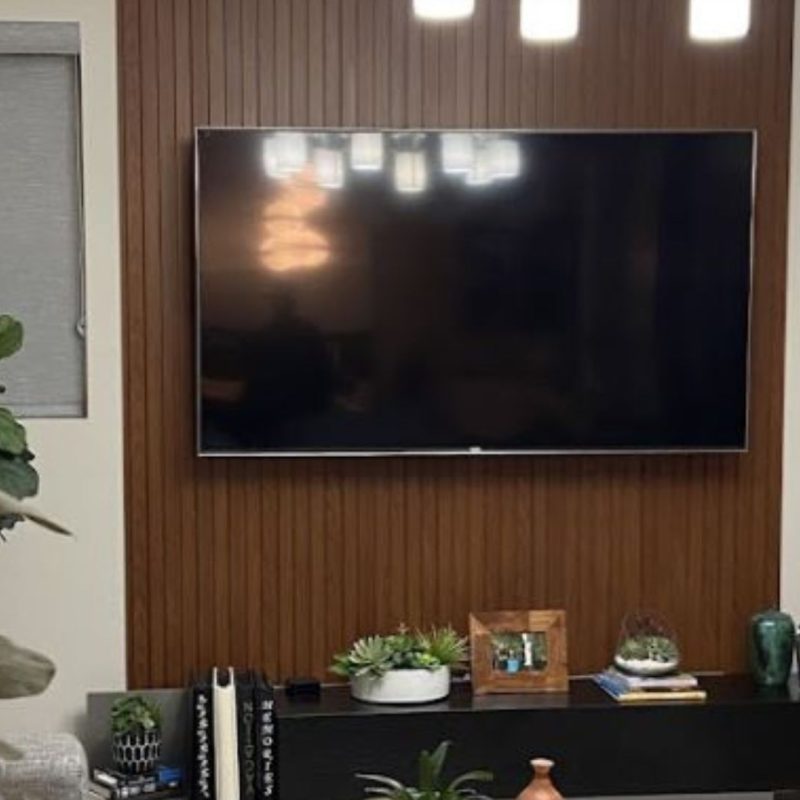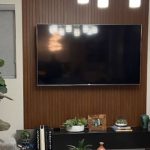 Top Ten Ways Gto Aluminum Click System Is Perfect for DIY Consumers
Aluminum cladding holds significant importance in both interior and exterior applications. In interiors, it provides a sleek, modern aesthetic while enhancing durability and ease of maintenance. Its lightweight nature facilitates easy installation, making it a cost-effective choice. Externally, aluminum cladding acts as a protective shield against harsh weather conditions, preventing moisture infiltration and reducing maintenance costs over time. 
Its versatility in design and color options allows for creative architectural expressions. Additionally, aluminum is eco-friendly due to its recyclability, promoting sustainability in construction. Altogether, aluminum cladding offers a balance of functionality, aesthetics, and sustainability, making it a valuable choice for interior and exterior applications.
The global aluminum cladding panels market is expected to grow from $6.40 billion in 2022 to $6.68 billion in 2023 at a compound annual growth rate (CAGR) of 4.30%.
GTO Aluminum's Groundbreaking Solutions For All!
GTO Aluminum aims to lead the aluminum sector by offering environmentally sustainable, quick, and easy decorative options for residential or commercial structures.
Our product isn't just a superior choice for environmental sustainability; it's also the top preference for contractors. Its lightweight design allows for easy ladder transportation, eliminating the need for welding or surface preparation, and saving you time, money, and hassle.
Furthermore, our fully customizable products empower designers to craft sleek, modern, and captivating creations for their clients, delivering that coveted "WOW FACTOR." Designers find working with our products as enjoyable as children do with building blocks, making innovation and creativity effortless. With our solution, environmental consciousness, efficiency, and design excellence harmoniously coexist, offering unmatched benefits to contractors and designers alike.
Our Journey of Innovation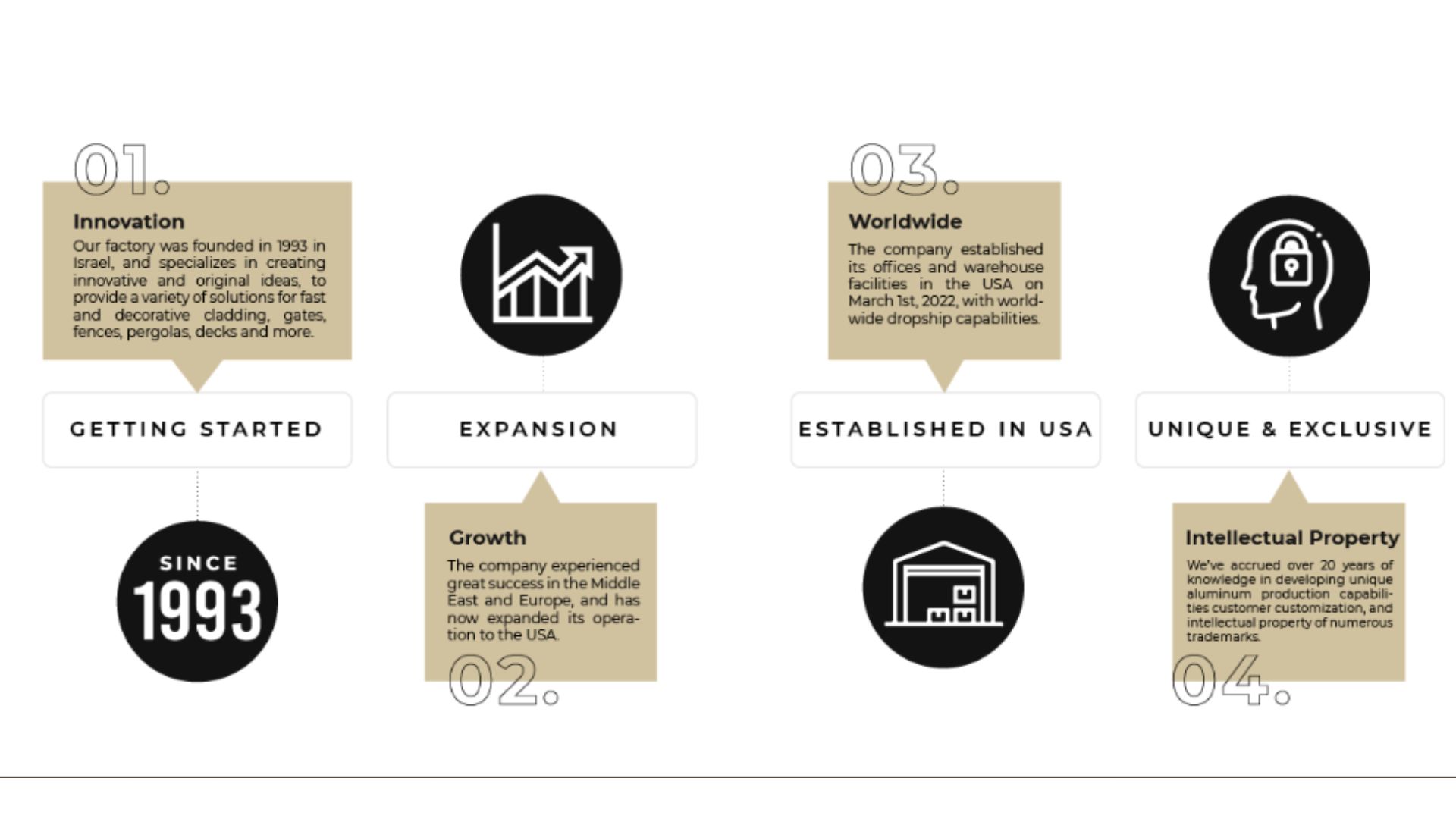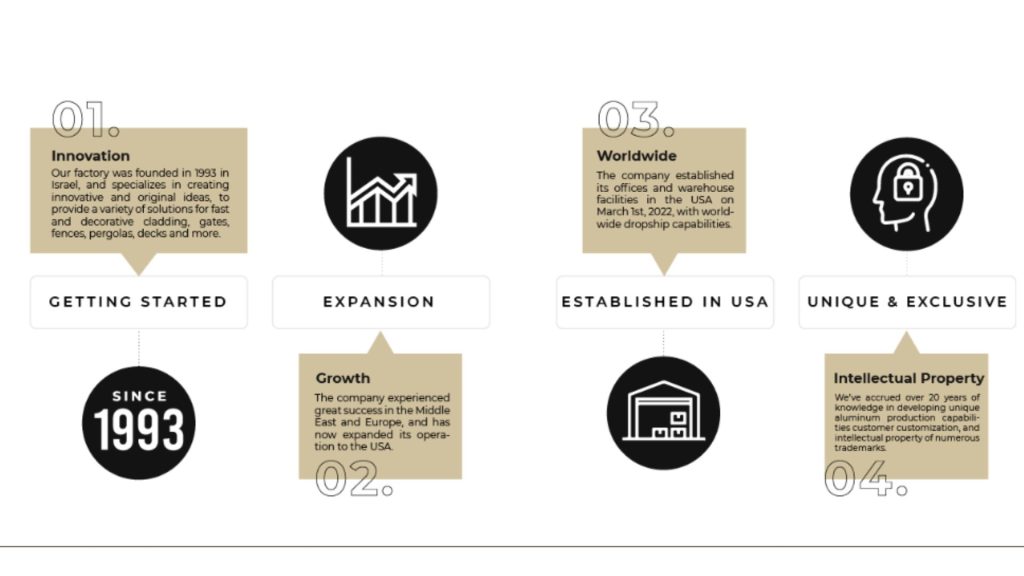 Designing your home, both indoors and outdoors, is now quick and effortless thanks to Click Profile Systems. Our aluminum solutions enable you to construct gates, fences, pergolas, and decks that seamlessly complement your windows and doors. Unlike iron or wood, our products are all aluminum, ensuring durability and low maintenance.
With a history of leadership since 1993, our manufacturing facility has excelled in Europe and the Middle East, and we're expanding our presence in the USA. Our expert Industrial and Architectural Engineers, boasting over 20 years of experience, meticulously develop our products. Furthermore, our dedicated Industry and Logistics Management team ensures the highest standards across the supply chain, production line, and warehousing and packaging, exemplifying our commitment to quality.
Time to Think Outside the Wall!
GTO Aluminum takes pride in unveiling the Universal Aluminum Click Profile System—an innovative product line offering diverse, swift, and decorative cladding solutions. This system revolutionizes the cladding industry with its versatility, enabling rapid and aesthetically pleasing applications for a range of projects.
We offer a quick and easy way to elevate your interior design needs through our indoor designs and outdoor creations.
Over the past 30 years, our engineers and developers have tirelessly perfected groundbreaking "Click" and "Slide" installation systems, setting them apart as unmatched innovations in today's market.
Why choose GTO Aluminum?
Faster and reliable installation
When it comes to aluminum cladding installation systems, speed, and efficiency are key factors that can make or break a project. In this highly competitive industry, GTO stands out as the leader in delivering a faster installation process like no other.
Unmatched Innovation
We have invested heavily in research and development, dedicating resources to creating an installation system that sets new industry standards. The secret to their success lies in their innovative "Click" and "Slide" technology. These revolutionary systems have been perfected over 30 years, making them unlike anything else on the market today.
The Speed that Sets Records
The "Click" and "Slide" technology is a game-changer. It allows for swift and straightforward installation of aluminum cladding, significantly reducing the time it takes to complete a project. Contractors and builders can attest to the fact that no other system even comes close to matching our speed and efficiency.
DIY Options for All
A DIY aluminum cladding system offers a clever solution, allowing you to install and customize it without requiring advanced expertise. By simply clicking or sliding, you can personally construct any building or renovation project tailored to your specific requirements.
Conclusion
Our unique and creative product offering is one of innovation and excellence. With a legacy of over 30 years, we've perfected "Click" and "Slide" technology for speedy cladding installation. Are you searching for a reliable and trusted partner for your interior and exterior aluminum cladding solutions?
Get in touch with GTO Aluminum today!