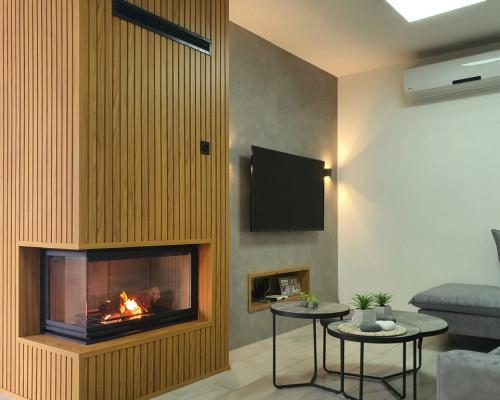 The Advantages of Using Universal Click System for A Sleek & Modern Interior Finish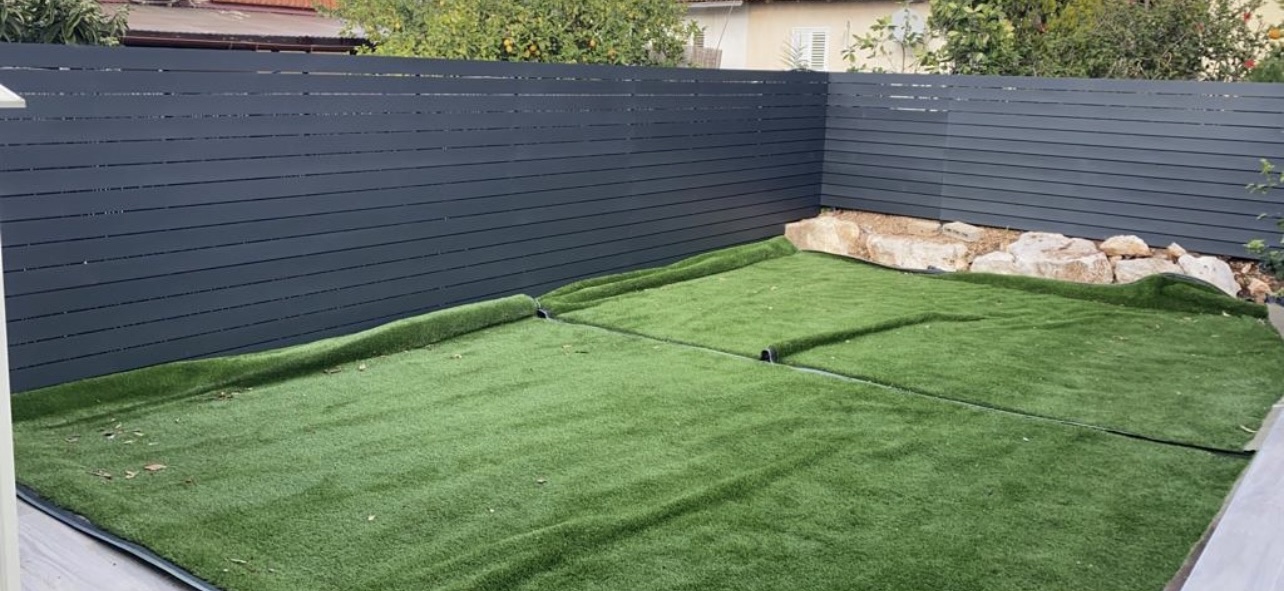 Transform Your Backyard Oasis: Enhance Your Outdoor Space Using Aluminum Cladding
In the world of architecture and construction, aluminum cladding has emerged as a versatile and popular choice for building exteriors. It offers durability, weather resistance, and aesthetic appeal. To further enhance the visual impact and protection of aluminum cladding, electrostatic powder coating has become a preferred finishing technique.
With an extensive range of colors and finishes available, electrostatic powder coating empowers architects and designers to transform aluminum cladding into a vibrant and long-lasting architectural element.
The Power of Electrostatic Powder Coating
Electrostatic powder coating is a method that involves applying a dry powder to a conductive surface, such as aluminum cladding. The powder particles are electrically charged, causing them to adhere to the surface through an electrostatic attraction. Once the powder is evenly distributed, the coated cladding is subjected to heat, which melts and fuses the powder particles, forming a durable and uniform finish.
A Kaleidoscope of Colors
One of the most significant advantages of electrostatic powder coating for aluminum cladding is the vast array of colors available. From bold and vibrant hues to subtle and sophisticated shades, the color options are virtually limitless. This extensive color palette allows architects and designers to unleash their creativity and achieve their desired aesthetic vision. Whether aiming for a contemporary, traditional, or futuristic look, electrostatic powder coating offers the means to achieve it.
Durability and Weather Resistance
The choice of coating for aluminum cladding is not just about aesthetics but also about protecting the surface from external elements. Electrostatic powder coating excels in this aspect, providing exceptional durability and weather resistance. The fused powder creates a tough barrier that shields the aluminum cladding from corrosion, UV radiation, chemicals, and harsh weather conditions. This robust protective layer ensures that the cladding retains its pristine appearance and structural integrity for years to come.
Customization and Special Effects
Electrostatic powder coating offers more than just a broad range of colors. It also enables architects and designers to incorporate special effects and finishes to enhance the visual appeal of aluminum cladding. Options such as metallic, textured, and pearlescent finishes can add depth, dimension, and uniqueness to the cladding. By experimenting with different coatings and effects, architects can create captivating façades that stand out and leave a lasting impression.
Sustainability and Environmental Considerations
Electrostatic powder coating for aluminum cladding is not only a visually appealing and durable solution but also an environmentally friendly one. Unlike liquid coatings, powder coatings produce minimal volatile organic compounds (VOCs) and do not require solvents. The excess powder can be recycled, reducing waste and minimizing the environmental impact. Additionally, the longevity of powder-coated aluminum cladding reduces the need for frequent replacements, contributing to sustainable building practices. Electrostatic paint is applied to the surface of the aluminum.
Conclusion
Electrostatic powder coating colors for aluminum cladding offer architects and designers endless possibilities to elevate the aesthetics and protection of building exteriors. From vibrant shades to special effects, this innovative coating technique empowers creative expression while ensuring durability, weather resistance, and environmental sustainability in architectural design.
Elevate your aluminum cladding with GTO Aluminum's superior electrostatic powder coating options.