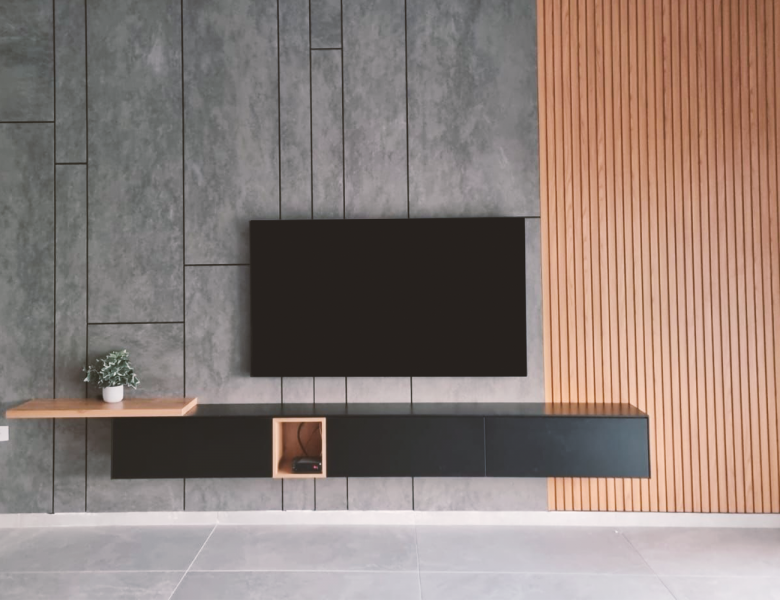 Top 6 Creative Interior Cladding Ideas


Best Cladding Ideas for Exterior Use

We all want our homes to be outstanding! You might have newly built your dream home or are planning to renovate your existing home. You surely want your home to create a stylish impression.
In either of these cases, you want some great ideas for exterior decoration. We are here with some of the best cladding ideas for your home. Go through these ideas and choose the one that suits your home the most!

Exterior Wall Cladding

Exterior cladding transforms your home's aesthetic along with boosting its function and durability. It is a versatile and affordable solution that enhances the tolerance and resistance of your home to external influences. As we said, with the suitable cladding material and design, you can have a visually stunning home, whether new construction or a renovation of an old building. However, the exterior of your home is not just about creating a first impression and street appeal. Exterior cladding requires a high-performance material that will serve as a protective skin for your building and its interiors.
Several factors such as wind, rain, sun, moisture, fire, noise, temperature, and pollutants affect your home. Good quality cladding protects your building structure against these factors. In addition, it is an excellent insulator that shields against structural deterioration while making the interiors more energy efficient.

Best Ideas for Exterior Cladding
Brick Wall Cladding
Using bricks is one of the oldest and most traditional exterior cladding ideas. This wall system provides high durability, structural advantages, and a striking finish. Installing brick wall cladding is complicated. However, this non-toxic material is thermally efficient, fire resistant, waterproof, and durable.
Timber Cladding
This material is another perfect choice for modern exterior cladding ideas. Hardwood timber is used for residential and commercial buildings. The homeowners find this material suitable for creating a mixture of traditional and contemporary designs on exterior walls.
Lightweight Brick Finish
Some modern materials provide a lightweight brick finish. For example, you can create a ventilated rain-screen facade for your house. The stunning brick finish of this material is most suitable for high-rise buildings. But you can use it for your home's facade.
Fiber Cement Cladding
This is a low-maintenance but high-performing material for exterior wall cladding. Various profiles, textures, and colors are available in this material. Fiber cement cladding makes the wall system enduring and beautiful. In addition, it is a weather-resistant material that protects your home from harsh natural elements.
Aluminum Cladding
This is the most dominant material for exterior cladding of buildings. In addition, various systems, such as ACM panels and aluminum sidings, are made from aluminum. Although expensive, aluminum claddings are about safety, aesthetics, energy efficiency, and durability.
Wood Siding for Cladding
Being upgraded with plastic and aluminum, this material is another traditional option suitable for exterior cladding of modern buildings. This luxury material offers the conventional feel of beautiful traditional wooden houses along with the modernity of metal claddings.
Vinyl Cladding
The Vinyl system is one of the most durable cladding panels on the market. Various finishes such as wood patterns and stone are available in new-generation vinyl wall claddings. Being a low-maintenance material, vinyl cladding can last long.
Prefinished Fiber Cement Cladding
This stunning exterior wall cladding material has a raw cement finish. This material is durable, lightweight, and requires low maintenance. This material consists of cellulose fiber, cement, sand, and water. You can prefer a stone finish and create a contrasting design.
Natural Stone Cladding
This is the most luxurious material that you can use for cladding your home. However, natural stones are very durable and very expensive. In addition, being a heavy material, installing natural stones for the exterior cladding systems is more complex than other panels.
Other Metal Cladding
Aluminum cladding panels are considered the best metal cladding systems available in the market. But, there are some other metal sidings that you can use for your homes. Some of these common metal sidings are Steel, Copper, and Corten.

Our very own aluminum cladding and siding category from GTO stands out among the other options available on the market. Our range of cladding and siding is cost-effective and requires minimum installation time. Our products are featured with extraordinary strength and durability while being lightweight. Besides being eco-friendly, our products are corrosion, stain, and scratch resistant. Our products are definitely among the best you can prefer for exterior use.
So if you have cladding in your mind as an option for decorating the exterior walls of your home, you can select from the above ideas. Contact us at GTO Aluminum Manufacturing to check out our wide range of aluminum cladding products for your home. Allow your home to create a long-lasting and stylish impression by choosing the best!