Premium Aluminum Cladding System For That Elegant Look and Feel
Fit your interior and exterior walls with a sophisticated and durable cladding system. Made from premium aluminum, our outer wall helps you redefine your space. Whether a high-rising building, studio home, or commercial building, GTO aluminum systems bring a personalized finish to your space. It is easy to install and highly customizable, allowing you to make your building truly unique.
Choose a style that really speaks to you
Don't settle for less with your building appeal. Our aluminum cladding systems are the building blocks of interior and exterior designs. Mix it up in the way you like to create unique patterns that keep people talking. Whether horizontal, vertical, inclined, or more creative, we've got you covered.
Choose a system that works for you
Our cladding system comes in two unique, DIY-friendly installation models, allowing you to experience first-hand the beauty and quality of our finishes.


Don't worry about having advanced installation skills. Our click-to-place cladding system allows you to fit your walls with the aluminum profiles of your choice. Simply install the rails and press your profiles to click and slide in place and bask in the distinct appeal that awaits.
Take your outer wall finishing to a whole new level with our sliding system. Easy to install, simply screw the first aluminum profile in place and slide the rest to get that sleek, modern, and personalized touch you need.
The perfect option for all your décor needs
Whether it's a fence, gate, utility gap, balcony, pergola, door, deck, or wall, our cladding system is just the right thing you need to preserve the integrity of your building while promoting its beauty.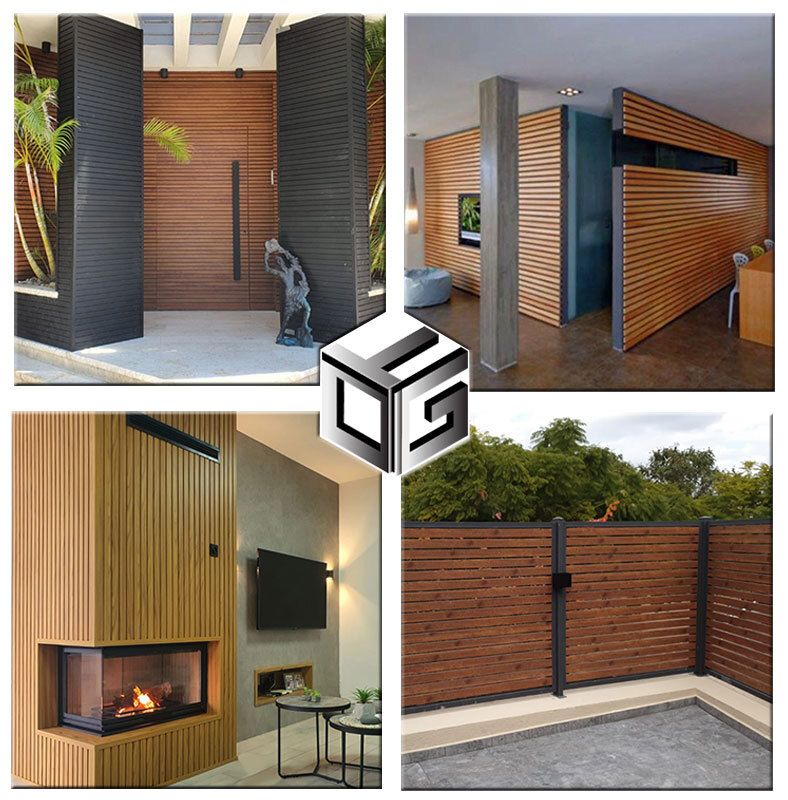 Here every step of the way
Despite how rare it's for our customers to require installation assistance, you're not alone when you choose the GTO cladding system. Be it a homeowner, designer, or contractor; our dedicated team is just one step away from hands-on guidance. We will help you clear out any confusions you might have.